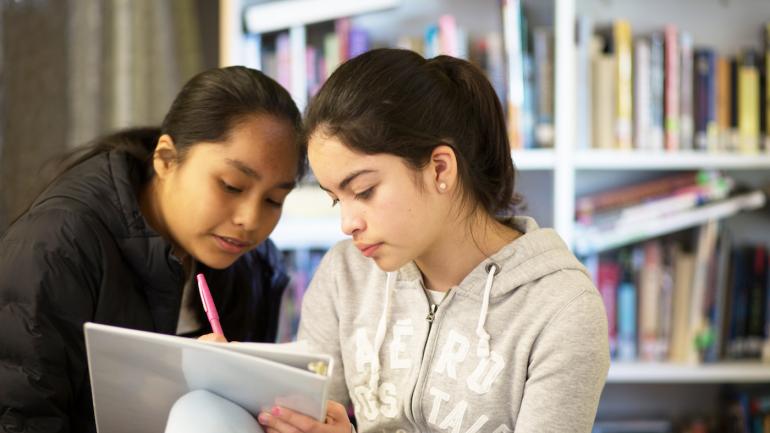 This fall, Gateway was awarded a $50,000 grant from the California​ ​Scale-Up​ ​MTSS​ ​Statewide (SUMS)​ ​Initiative​, a statewide approach to improving the academic, social-emotional and behavioral outcomes for middle and high public school students.
The grant initiative prioritizes inclusive practices to increase access to high-quality education and resources for all students. It aims to directly engage marginalized students and ensure school systems are addressing the unique needs of underserved populations, including children living in poverty, foster youth and juvenile justice involved youth.
California's Multi-Tiered System of Support (MTSS) is a comprehensive framework that aligns academic, behavioral, and social-emotional learning in a fully integrated system of support for the benefit of all students. MTSS offers the potential to create needed systemic change through intentional design and redesign of services and supports to quickly identify and match to the needs of all students.
Gateway's pedagogy and existing school framework is set-up to support every student, especially those with learning differences, and focuses on serving the unique needs of each individual young person. When applying for the SUMS Initiative grant, Gateway prioritized the engagement and strengthening of the families communities at both Gateway Middle and Gateway High as related to better academic and behavioral outcomes for students.
The SUMS trainings and resources will allow Gateway to take a closer look at the programs, events and activities offered to families, and develop the most inclusive, equitable learning and community environment possible.
According to Stephanie Khaziran, Assistant Principal at Gateway High School, the SUMS trainings and resources have provided a great opportunity for Gateway High School and Gateway Middle School to work together to think about alignment of support structures across both schools. "There's a lot of great things happening at both sites, and with the structure provided through the MTSS grant, we have been able to learn a lot from one another."
"We've been able to gain a framework to thinking about how to best support students academically, behaviorally, and social/emotionally," says Khaziran. "Right now, we are thinking about ways of learning more about students' needs proactively, rather than waiting until we see a student struggle behaviorally or emotionally. We are also thinking about ways of using data to measure how effective our interventions are. Both schools offer a broad range of support services, and it's important that we look at the impacts of our interventions to ensure they are meeting our students' needs."