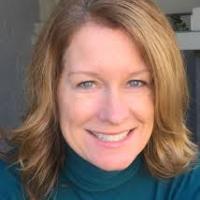 Sharon Gillenwater
Board Co-Chair
Sharon is an expert in account-based marketing and CXO engagement programs. She has worked as a consultant to Fortune 500 technology companies, including EMC, IBM, VMware, RSA, Symantec, Cisco, Microsoft, NetApp, VMware, Adobe, Oracle, Sun Microsystems, Siebel Systems and Google. In response to an increased focus on CXO engagement and strategic account marketing, Sharon in 2008 founded Boardroom Insiders, a content company that provides the most in-depth executive profiles on the market today. Boardroom Insiders customers include Microsoft, IBM, HP, CA, EMC, Vodafone, Cisco, Tableau, Citrix, UPS and USPS. In the words of one of her longtime clients, "Sharon is the type of secret weapon that everyone wished they had in their arsenal." Born and raised in San Diego, California, Sharon worked as a freelance writer before earning a master's degree combining international relations and business from the University of California, San Diego. After moving to San Francisco in 1995 she worked in sales and marketing management for startup companies. She still lives in San Francisco with her husband and two boys.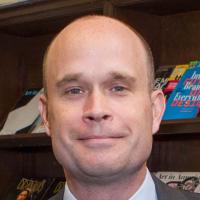 Chris Hero
Chief Operating Officer
| | |
| --- | --- |
| Chris has over 10 years of senior management experience for corporations and non-profit organizations in Silicon Valley and San Francisco. Previously Chris served as Chief Operating Officer for Stanford Schools Corporation. Chris received a BA in History from Santa Clara University and an MBA from Boston University's Graduate School of Management. When not working, Chris travels as much as possible, preferably to places on paths less traveled. Having played for his college team, Chris is also an avid tennis player. | |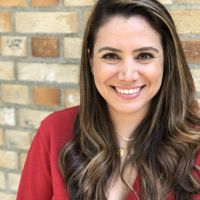 Stephanie Khaziran
Co-Principal
Ms. Khaziran joined the Gateway family in 2015 and is Co-Principal at GHS. She grew up in Los Angeles, where she earned her undergraduate degree in Sociology. She moved to San Francisco in order to pursue a Master of Arts from USF in Counseling Psychology. After several years of working as a school counselor in San Francisco, Ms. Khaziran attended the UC Berkeley Principal Leadership Institute, where she earned her Master of Arts in Education. When she isn't running around the halls of Gateway, Ms. Khaziran spends her time teaching graduate students at USF and exploring the Bay Area.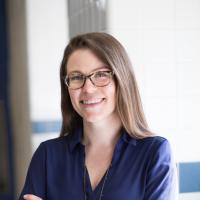 Chanda Lockhart
Director of Development and Outreach
Chanda is the Director of Development and Outreach, and brings more than 10 years of nonprofit development experience to Gateway Public Schools. Prior to Gateway, Chanda served as the Development Director at Seven Tepees Youth Program. Chanda earned her B.A. in Mass Communications and Public Relations from Towson University, and M.S. in Holistic Health and Nutrition Education from Hawthorn University. As the child of a military family, Chanda isn't really from anywhere but claims Baltimore (pronounced Bawl-d-moor) as home. Chanda has lived in San Francisco since 2012; the longest stretch of living in the same place in her entire life. She is the founder #ladyboss, a professional women's meet-up group, dreams of cooking with Chef Yotam Ottelenghi, and loves a good spin class.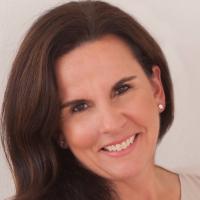 Susan Masto
Board CO-Chair
Susan Masto is the Board Co-chair of the Gateway Board of Trustees. Susan was born and raised in Bay Shore, NY. Susan graduated from LeMoyne College in Syracuse, NY with a BA in English Literature. Following college, she worked in the Investment Banking Division at Morgan Stanley & Co. in New York. After a move to Boston, Massachusetts, in 1994, Susan worked in the development department of the Isabella Stewart Gardner Museum where she worked on the museum's capital campaign and helped organize corporate constituent and membership events. Susan moved to San Francisco in 1995. From 1995 through 1999, she was the director of special events at Hambrecht & Quist, a small boutique investment bank. Susan is currently a member of the board of trustees of The Urban School of San Francisco. For many years, Susan also served on the parent board at Marin Country Day School in Corte Madera, CA. Susan lives in San Francisco with her husband, Chris, and has four children.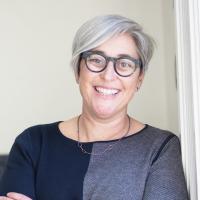 Sharon Olken
Executive Director
Sharon is the Executive Director of Gateway Public Schools. In 2000, Sharon joined Gateway's faculty as a Humanities Teacher. Since then, Sharon has been a Lead Teacher, Dean of Faculty, and served as the Principal of Gateway High School for seven years. During her tenure as Principal, Gateway was recognized as a California Distinguished School and as a top-performing charter high school by the US Department of Education. In 2011, Sharon helped launch Gateway's second school, Gateway Middle School. Sharon is inspired by the potential of young people and by Gateway's amazing teachers and staff who help students get on the road to college. Sharon earned her B.A. from Harvard University, where she was captain of the varsity soccer team, and earned her M.A. in Education from Stanford University. Sharon taught a course in the Stanford Teacher Education Program called "Educating for Equity and Democracy," and worked for Senator Feinstein for two years before beginning her career in education. Sharon is proud of her Bay Area roots, her San Francisco Giants, and her very well behaved dog, Cody Ross.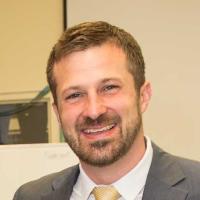 Aaron Watson
Director of Schools and Partnerships
Aaron Watson is our Director of Partnerships. Aaron formerly served as GMS' principal and is proud to have worked with teachers, families, and students to found Gateway Middle School in 2011. Prior to becoming principal, Aaron led the advisory program and taught humanities at Gateway High School for seven years and worked in a wraparound social services program for children and families involved in foster care in Alameda County. He earned a BA from Brown University and an MA in Education from UC Berkeley. Aaron also earned an MA in Educational Leadership from UC Berkeley's Principal Leadership Institute. Outside of Gateway, Aaron enjoys getting outdoors, traveling, and spending time with his family.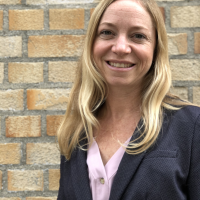 Rebecca Wieder
Co-Principal
Rebecca works to develop a cohesive, equity-oriented approach to teaching and learning through her role as Co-Principal. Before coming to Gateway, Rebecca taught humanities at Oakland Technical High School and earned her M.Ed. from UC Berkeley's Multicultural Urban Secondary English (MUSE) Program. She received her BA from Brown University, majoring in American Studies and Latin American Studies. Outside the classroom, Rebecca can be found exploring San Francisco's wild places with her husband and two young children.