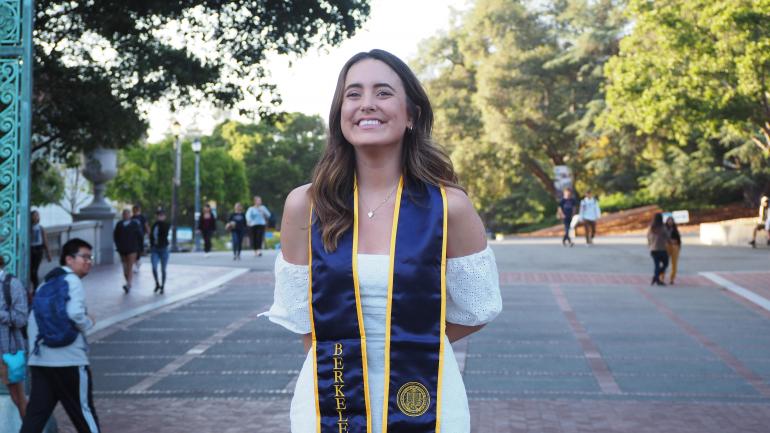 **Editor's Note: A very truncated version of this interview appeared in Gateway's 2020 Annual Report. We thought the feature was so enjoyable and such a great example of the impact our volunteers can have, however, that we wanted to share the full conversation with our readers.
 
In her 9-to-5, Molly Goss is a Project Manager at Oracle, but that's not how the students of Gateway Middle know her. To them, she's co-leader of the school's Girls Who Code chapter, one of the most popular clubs at school – even during distance learning. We chatted with her this summer about volunteering at GMS and her passion for helping young women explore the world of STEM.
How did you get involved with Girls Who Code at Gateway Middle?
I originally heard about Girls Who Code (GWC) from a woman I met at Tech Fashion Week. I asked her a lot of questions because I was so excited about what the organization was doing. The gender gap in the world of tech was one I experienced firsthand, and I knew I could play a role in changing that dynamic. I would have loved participating in an organization like this as a student, so the GWC mission feels close to home and is one I'm very passionate about.
What does your volunteer work at GMS look like?
I co-lead the club at GMS, working together to guide students through the Girls Who Code curriculum while each adding in a little of my own know-how along the way. I teach lessons, answer questions, and create a fun and encouraging environment for students. When the club turned virtual (during distance learning), we carried on in much the same way! It was awesome to see the club move forward and students grow in their coding knowledge, regardless of these new, challenging circumstances
What do you enjoy about volunteering? 
The students make me laugh, pose questions that challenge me, and are fearless. They aren't afraid to take on challenges and ask questions. They are very kind and so bright! When we asked the girls to pick a subject they wanted to learn more about, the passions and ideas that went up on the board were so rich and inspiring: endangered species, climate change, women in tech – the list goes on. I was so impressed.  
What do you hope students get out of Girls Who Code and your work with them?
I hope that the students are empowered with knowledge! For some, it may be the start to becoming the next cutting edge computer scientist or software engineer. For others, it may give them context and insight about computer science so when people talk about it or when it comes up next, it's a topic they are familiar with and can maybe even chime in about. Knowledge is power! Overall, though, I hope that they take away a sense that there is no impossible challenge. These girls can accomplish and achieve whatever they set their minds to.