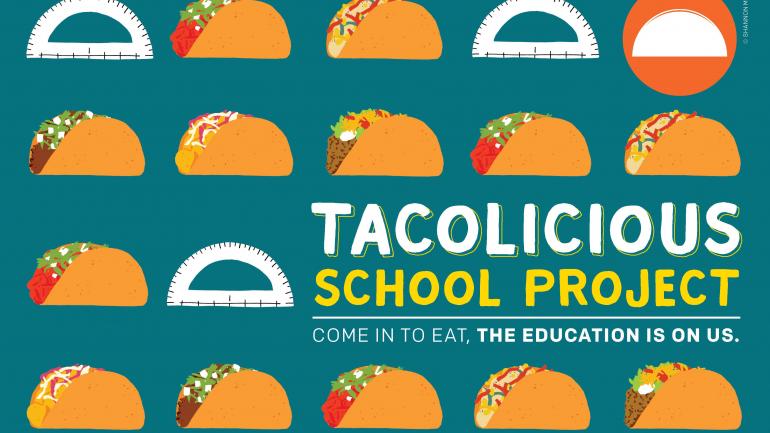 For the fourth year in a row, Gateway is partnering with Tacolicious! Starting Monday, April 2, the Tacolicious restaurant in the Marina will donate 15% of its Monday proceeds to Gateway during the month of April. 
Here's how it works:
Step 1: Head to Tacolicious in the Marina at 2250 Chestnut Street any Monday in April between 11:30 AM and 11:00 PM for lunch or dinner.
Step 2: Eat delicious food.
Step 3: Gateway benefits!
Tacolicious has an annual alliance with 36 public schools and has donated over $965,000 to local schools, including Gateway! 

About Tacolicious School Project:

Since 2012, Tacolicious has made public education its priority, investing back into the Bay Area community through the Tacolicious School Project. From September to May, each of their San Francisco and San Jose Tacolicious locations pair up with a neighboring public school, donating 15 percent of a month's worth of Monday's proceeds to it. Their goal is to hit the $1 million mark this year! 
Visit their website to find out more about how Tacolicious is making a difference.