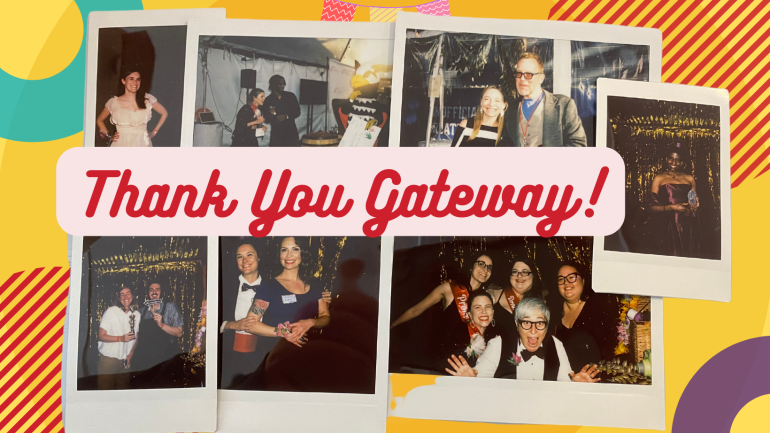 Gateway parents and guardians, staff and alumni came together for a truly enchanted evening on April 9 for the annual Great Gateway Gathering fundraiser, celebrating both the incredible accomplishments of staff and students alike in the midst of a school year unlike any other, and the simple, incredible fact that the Great Gateway Gathering could be, in fact, a Gathering! After two years of virtual celebrations, the event was a welcome opportunity for Gateway's adult community to reconnect in-person. Hugs were given, friends were made, and best of all, more than $83,000 was raised for students and school programs, an incredible show of generosity from our community.
Attendees took the "Prom Throwback" theme seriously and dressed to impress, enjoying dancing, games and tasty food and drinks at the SF Athletic Club just steps from the GHS campus. More than 50 savvy winners took home incredible auction prizes including vacation rentals, amusement park passes and in-demand theater tickets. And when the time came to crown our Faculty Prom Court (determined by tallying "votes" of small donations,) the GHS Staff won decisively and were picture-perfect royalty.
"Our amazing community has supported us every step of the way as we've navigated the past several years of an unprecedented public health crisis and big shifts in how we approach teaching and learning in response," said Chanda Lockhart, Director of Development and Outreach. "Being able to come together was reason enough to celebrate, but the incredible generosity our families and friends have displayed is truly overwhelming."
Have a great idea for next year's theme? Want to get involved? Contact the Development Team for information about serving on next year's planning committee!