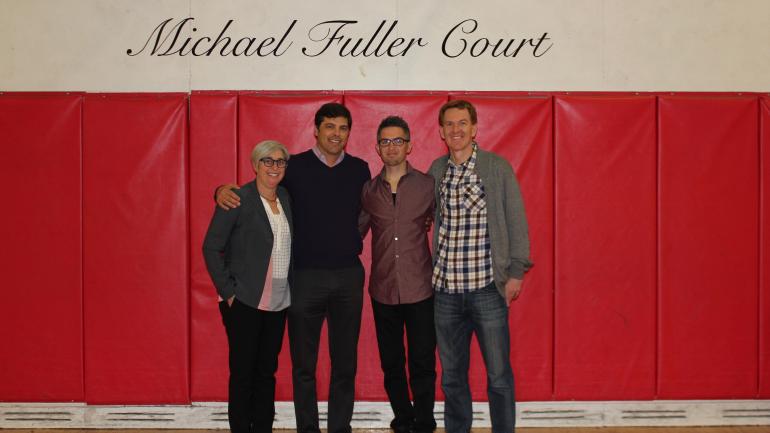 After 15 years of outstanding service to Gateway High School, Principal Michael Fuller will be refocusing his career on a new challenge - helping students access high level opportunities in the sciences.
Mr. Fuller started his career at Gateway as a science teacher, transitioned to Assistant Principal, and became Principal in 2011. He is incredibly passionate about science and technology and has helped envision the creation of the Impact Lab at Gateway High School over the last several years. He will continue his commitment to Gateway's STEAM program on a part-time basis during the 2018-2019 school year.
In addition to being instrumental in the creation of Gateway's Impact  Lab, Mr. Fuller has embodied Gateway's inclusive school culture, been a champion for our focus on equitable student outcomes, supported our teachers through countless hours professional development, and worked tirelessly every day to make sure our students have meaningful and transformative post-secondary options.  
In honor of his love for sports, the basketball court in Gateway High School's Gym was named the Michael Fuller court.
"I have been fortunate to work alongside Michael, both as a teacher and administrator, for the past fifteen years," says Sharon Olken, Executive Director of Gateway Public Schools. "His commitments to students, to equity, and to community inspire me each day. I am so thankful for his leadership and for the awesome legacy he leaves behind."