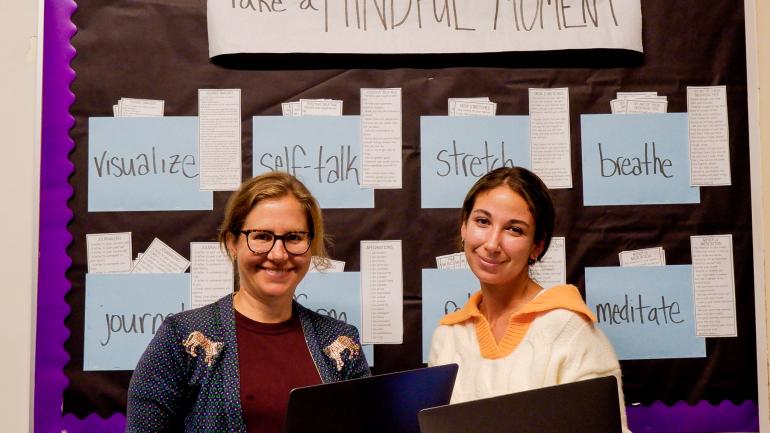 After more than two years of hard work and planning, Gateway's new teacher induction program has been officially accredited by the California Teacher Credentialing Commission, a major milestone that will allow Gateway to not only guide our own faculty through their professional journey to earning a full teaching credential, but to work with new teachers throughout the region as well.
"It's been a challenging process to get to this point, but it's also been a great opportunity to look within our community for all the best practices and expertise we can leverage to support new teachers," said Donna Scarlett, Gateway Induction Program Director.
What exactly is an Induction program? Over two years, new teachers receive extensive on the job mentoring and feedback while on the job in their classrooms, learning to reflect on their practice, use student data effectively, and leverage their own unique strengths as an educator. At the end of the successful two-year process, a teacher's credential is "cleared," ending their probationary period – a significant professional milestone!
"What can often be frustrating about teacher induction, especially if you're working in a large district, for example, is that it can become very formulaic, or one-size-fits-all," said Donna. "A big part of our vision is that we'll be able to offer something more tailored for each teacher and their mentor, and allow them to choose a learning pathway that allows them to target skills where they need the most support."
Gateway's Induction program will put a particular emphasis equity, inclusion, and anti-racist practices, as well as the important of building relationships with students, families and colleagues. Ultimately, the program aims to produce teachers who can not only plan and deliver engaging lessons, but who are uniquely suited to respond to the needs of a diverse student body and interrupt unjust patterns of achievement, both at Gateway and, ultimately, at public schools throughout the community.