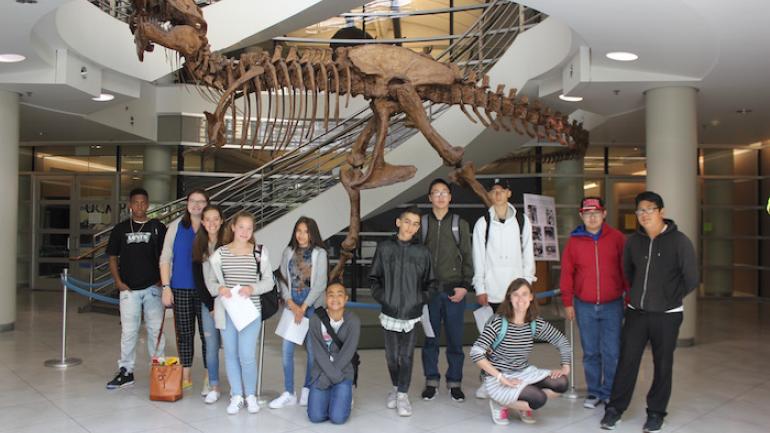 On Friday, August 18, 2017 Gateway's class of 2021 visited UC Berkeley to get a glimpse of what college life looks like. Every year, Gateway hosts its freshmen orientation at a college campus to instill college bound expectations among students right from the start of school.
While the trip offers students with a look at what campus life looks like, it also creates a mindset among students that college is a real possibility regardless of where they come from academically or socially.
Gateway students come from diverse economic and personal backgrounds. Forty percent of Gateway students are the first in their families to attend college and 25% of students have diagnosed learning differences.
Gateway's core mission remains at setting high expectations for all students and preparing them for college. Gateway's track record of success with sending virtually 100% of its graduates to college each year continues to be double the statewide average for public school students.